Hey everyone! Just a quick note. *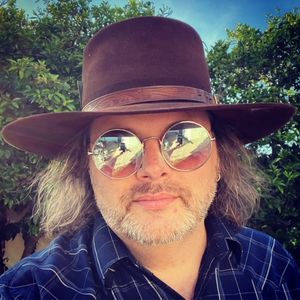 I'm going to be live on 
WaveRadio Boston 
Tuesday, May 4 from 4-5 pm (PST) or 7-8 pm (Boston Time) 
I'm also doing my 
Tuesday Lunch Time Show 
this week on Tuesday from 12-1 pm (PST) or 3 pm EST and 9 pm (CET) 
I also did an interview with 
Starlite Sessions 
in Edmonton and will be featured on their site on Saturday, June 5. I may have even instigated a fight with them over the 1988 Stanley Cup Finals and accused Wayne Gretzky of sabotage on the old Boston Garden. If I have to fight all of Edmonton I hope some of you will have my back on this one. 
I was also featured on Cashbox magazine's site as well. https://cashboxcanada.ca/.../californian-bobbo.../4780 
I am also now fully vaxed and looking forward to getting back out in the world very soon. I've even booked a couple shows up the west coast the end of June. Slowly, safely. It's such a weird feeling but I can't wait to see everyone's faces again! 
xo 
~Bobbo 
P.S - I'm looking at the end of July for the vinyl to be in. I'm getting super excited about that - remember, this is a limited pressing of only 200 records and a whole bunch of bonus things to make it special. Pre-order is HERE. 
*I dig this picture and the hat. If you look in my eyes you can see that I took this picture myself. It looks very Ray Wylie Hubbard to me.